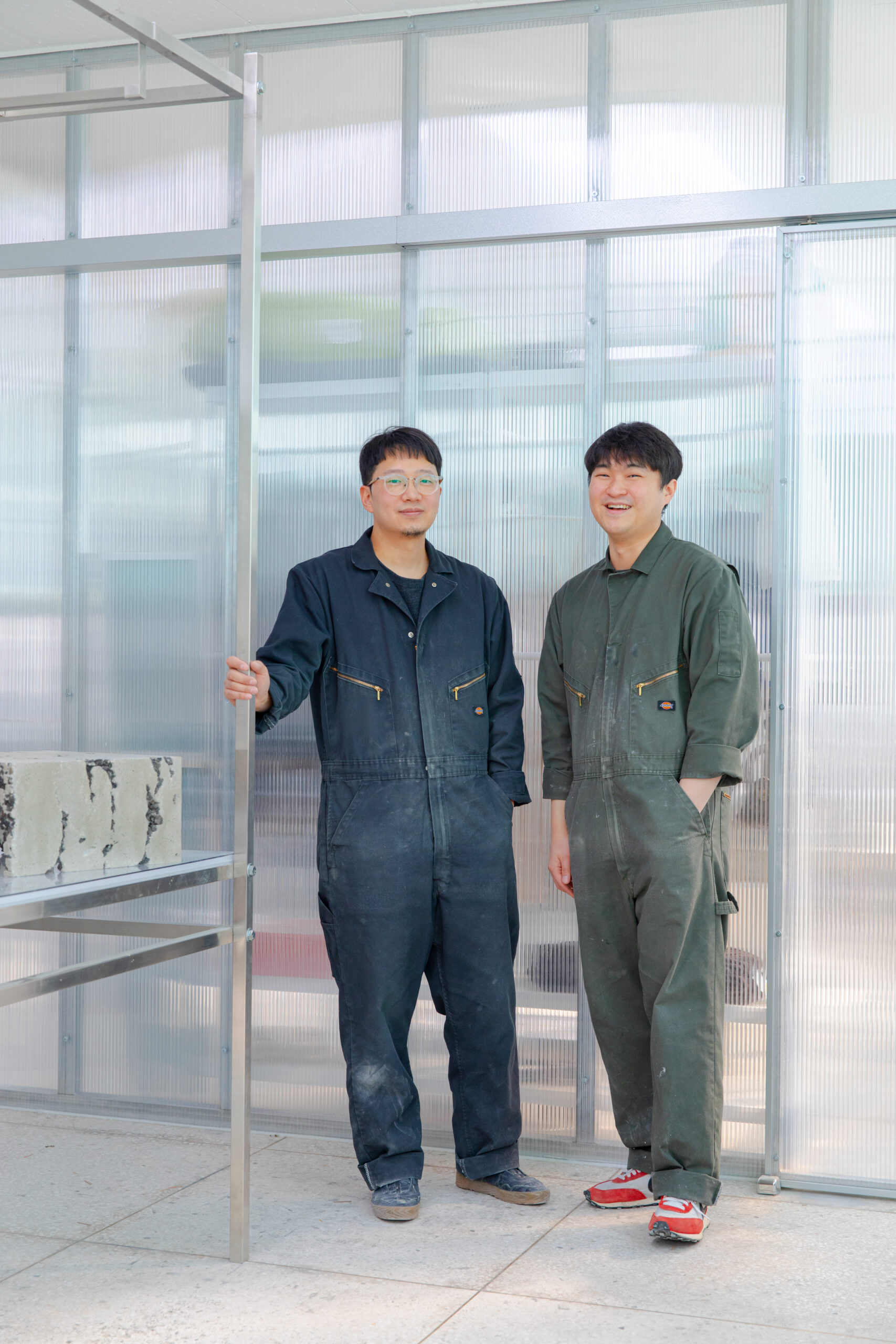 As architect design a space for human, we design a space for Objet.
Our point of view when we analyze Objet looks like planing and constructing architecture.
LAB.CRETE stands for -CRETE of concrete and LAB- of laboratory.
This means that we make experimental design with concrete.
–
건축가가 사람이 사는 공간을 디자인하듯, 사물이 사는 공간을 디자인하는 우리는 "오브제 건축가" 그룹입니다.
LAB.CRETE 는 콘크리트의 –CRETE 와 LABORATORY의 LAB 을 합친 것으로, 
콘크리트를 재료로 실험적 디자인을 한다는 의미입니다.
2021
UNPARASITE ( AT PLATFORM-L ) – SEOUL, KR
oh, dear co. __ con'c deli ( AT COSMO40 ) – INCHEON, KR
2020
물[物]의 정원 ( at kkotssul ) – SEOUL, KR
LOESS SERIES __ 반복과 변주, 그리고 재현의 영원성 ( at or.er.archive )- SEOUL, KR
oh, dear WEEKEND – SEOUL, KR
2019
DDP Design Fair – Seoul, KR
Giagaga group exhibition – Seoul, KR
London Design Fair – London, UK
Living Design Fair – Seoul, KR
2018
Craft Trend Fair – Seoul, KR
Volvo XC40 launching show – Seoul, KR
The Cut – Seoul, KR
2017
Seoul Design Festival – Seoul, KR
Living Design Fair – Seoul, KR
Global Art Collabo expo – Seoul, KR
2016
SODA D-cube – Seoul, KR
Seoul Design Festival – Seoul, KR
2015
Busan Design Festival – Seoul, KR
Seoul Design Festival – Seoul, KR